Mr. Frumble is a pig who often loses and chases his hat. He drives a pickle-car and is prone to vehicular accidents. Characters added in May 1971.
He was first appeared in Mr. Frumble's Worst Day Ever. His first video appearance is Richard Scarry's Best Counting Video Ever. He makes a cameo in the song Head Shoulders Knees and Toes in Richard Scarry's Best Learning Songs Video Ever.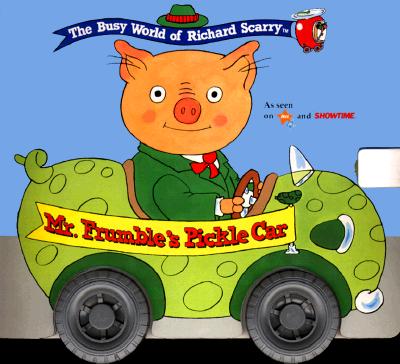 Ad blocker interference detected!
Wikia is a free-to-use site that makes money from advertising. We have a modified experience for viewers using ad blockers

Wikia is not accessible if you've made further modifications. Remove the custom ad blocker rule(s) and the page will load as expected.