Mr. Gronkle is a boar an elderly grouchy warthog who is never fond of children. He is rarely compassionate and has things to get his way. He is currently Voiced by Corey Burton. He is Grumble and his 21 year old. He morn in January 1 . 2000 and his growing up in January 1. 2021 Busytown mysteries series 1 and 2.3 An November 9. 2023 year. Mr. Gronkle gut pictures He gut color dark gary and he gut peach shirt and Dark blue tied and green guds and red bass he gut Peach teeth green hat The richard scarry show season 1 Mr. Gronkle his a family Carolina the mom she human His son 13 name sky is human Her daughter 16 name katerina is human and she Love lowly the worm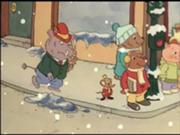 Ad blocker interference detected!
Wikia is a free-to-use site that makes money from advertising. We have a modified experience for viewers using ad blockers

Wikia is not accessible if you've made further modifications. Remove the custom ad blocker rule(s) and the page will load as expected.