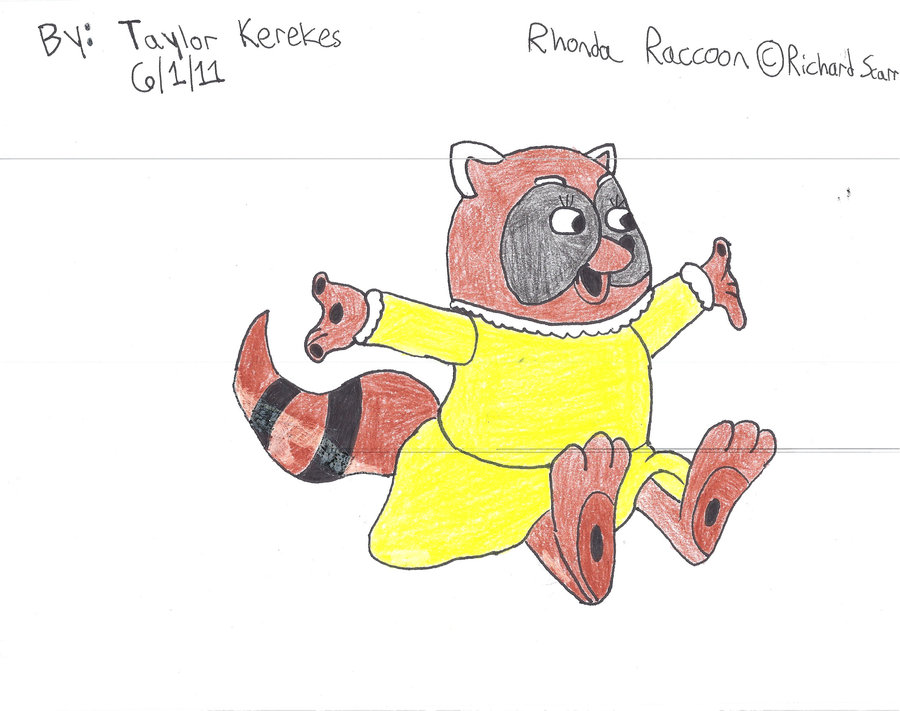 Rhonda Raccoon is a female raccoon. She wears a yellow dress. She is voiced by Tajja Isen.
APPEARANCES
Richard Scarry's Best Busy People Video Ever - She wants to be a delivery truck driver when she grows up.
Richard Scarry's Best Learning Songs Video Ever - She sings about which one is different from the others.
Richard Scarry's Best Silly Songs and Stories Video Ever - In the second story, Fix it, Mr. Fixit, she laughs after she hears Freddie's trike horn going cuckoo. In the song in the story, she clucks like a chicken.
Ad blocker interference detected!
Wikia is a free-to-use site that makes money from advertising. We have a modified experience for viewers using ad blockers

Wikia is not accessible if you've made further modifications. Remove the custom ad blocker rule(s) and the page will load as expected.